Are You Ready for Something New?
Mick's Place in Bali and soon on Rote Island
Bingin Bali
Mick was the first one to open a Guesthouse in Bingin in 1995.
Meanwhile Mick's Place grew to one of the best known Boutique Resorts in the south of Bali with a breathtaking view on top of Bingin Cliff.
Rote Island
Opening in 2024
After 25 years experience in successfully running Mick's Place in Bali we decided to open a new Place on Rote Island.
Having a similar breathtaking view as our Resort in Bali, this Place will be different...

A Sweet Ending To A New Beginning
Mick's Place Bali has a long tradition of organizing tropical weddings with our professional team of wedding planners and trusted vendors. Both Mick's Place in Bali and in Rote are the perfect venues for a destination wedding.
We will assist with anything from legals to flowers, music and F&B and making sure it is as worry free a process for the couple as possible.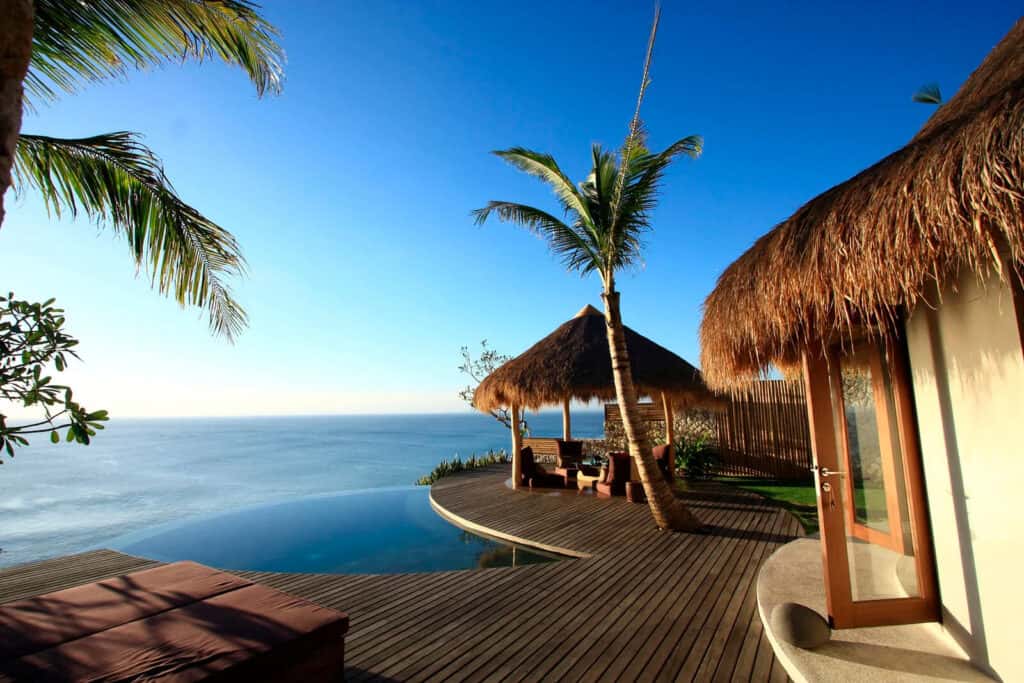 What Vogue Magazine Says
This is an online article of Vogue magazine about
What Our Guests Say
We've been serving our customers for over 20 years - we know what they want - and we do all we can to make them happy!
Wow!!
What a place. Unfortunately we only had 2 nights at Mick's, but they were fantastic. My wife and I had a great time at Mick's the hosts and the staff were fantastic and the views even better. Food was good as well as the service. Would definitely go back and stay longer. Thank you for helping make our first trip to Bali so memorable.
Just beautiful!
"We've been waiting to stay here since forever. Mick's place didn't disappoint. Stayed in the ocean room . Wow. So quiet and peaceful. But, it's all about "that view, breathtaking, amazing, I'm at a loss for adjectives. The staff were lovely. Our hosts gracious to a fault."
Exceeded our Expectations!
"We spent the last 2 nights of our honeymoon at Mick's Place in the Honeymoon Bungalow and it was nothing short of amazing! The minute Mark walked us in the gate we both got a bit emotional because the view and design is just insanely good. We spent the first part of our trip buzzing around the busier areas so to finish things up at Mick's Place was a dream come true. Beautiful sea breezes, out-of-this world views, a stroll down to the surf, great wifi, TV with movie options, a stocked and well-priced minibar, fabulous friendly staff, massages onsite easy access to scooters/surfboards, short drive to fantastic bars & restaurants and surfing beaches - What more could you want? We even considered extending our trip just to stay a little longer but the place was booked out! We will absolutely be back thanks guys"
Magic
We booked our entire trip to Bali around four available nights in Mick's honeymoon bungalow and I can honestly say it was entirely worth it. This is one of those rare places where the photos just don't do it justice. The only negative of our four-night stay is that we never wanted to leave our private infinity pool!
The entire crew at Mick's is so special - the ladies in the kitchen, Nick, the grounds crew, and even the other guests. The service is unparalleled, nothing was too much to ask - massages, scooter rental, endless Bintangs, nasi goreng all day, the best fresh fruit juices and on and on. I could go on forever about how much we loved Mick's but I'll spare you and just tell you this - book now!
Counting down the days until we can go back...
Jaw Dropping Views!!
Wow is all I can say for an entry. From the personal greeting and escort to the best view in the world, my wife and I were amazed and excited to find this hidden oasis for our last 3 days of our Bali trip. We were recommended through business friends who had traveled a lot. We stayed in the Honeymoon suite because it had a private infinity pool of our own and air con. Back in Australia now and my eyes are still asking me if that view was a mirage! You will see the sun set right in front of you over the sea. Well-appointed property, great to mingle with other travelers and very clean. The Food is really generous and of a very high standard, staff are so accommodating and friendly, arranging everything from scooters, massages, phone charger plug. Nick the manager is a great guy, well versed in Bali life. We will definitely have Micks place in our itinerary next year. Book early, its very popular.

Get in Touch
If you want more information about Mick's Place in Bali or Rote ...

Our Blog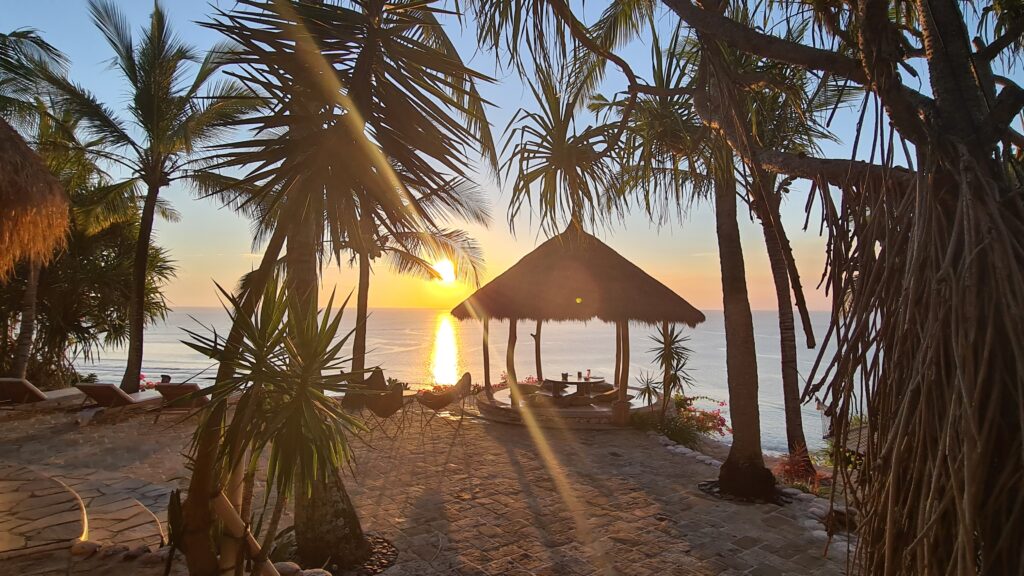 Mick's Place Bali, One Of Bingin's Most Instagrammable Resorts
December 10, 2021 | Mick's Bali Did you know that Bali is home to some truly stunning resorts? Resorts in Bali are so much more than just a place to sleep at night – they are wonderfully aesthetic and stylish, each with its own personality and character, and gorgeous features, nooks, and corners that are just so delightfully Instagrammable! And Mick's […]
Read More
{{ item.img_decoration }}