A Brief History of Rote Island, Indonesia
A chain of islands known as the Lesser Sunda Islands begins from Bali and ends at Timor and Rote. These islands touch the edge of the Sunda tectonic plate in the south of Indonesia, the same one that had created the majestic volcanoes on the main island of Java to the North and West.
On Rote Island, however, the land is relatively flat, and it rises ever so slowly every year without forming any tall mountains. The island is 1,213 square kilometers in size, about 5 times smaller than Bali, with a population of around 120,000 locals. Rote is indeed new to tourism, unspoilt, and is truly a hidden gem for those with a keen eye for adventure and fascinating culture.
For frequent visitors to Rote, the island is a playground for natural exploration. Rock walls with challenging formations, caves, savannah grasslands, forests and crystal blue water without a doubt have attracted backpackers, divers, and outdoor enthusiasts. At Nemberala, a small town in the west side of the island, a beautiful and rare surfing spot becomes the main focus for many surfing events held by locals and foreigners alike.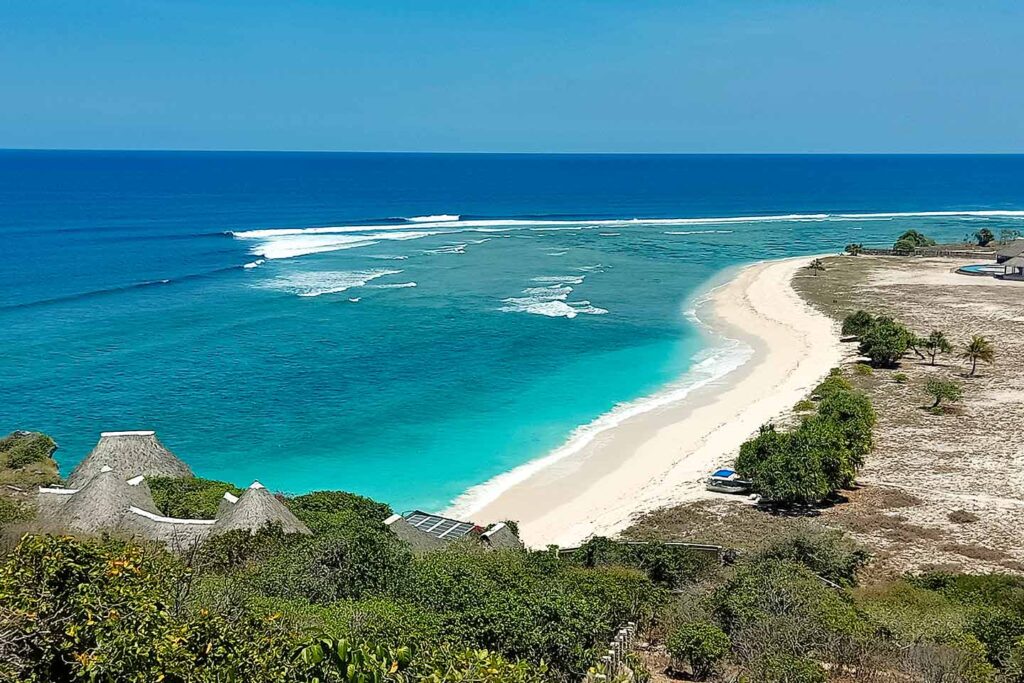 An island of kings
Before the unification of Indonesia in 1945, Rote boasted the highest number of kingdoms in one island. While the local government had long since formed a formal administrative system, the Rotenese clan culture remains strong to this day, following their ancient traditions. This is apparent from the nine main local dialects used on the island.
Nucleus families of the Rotenese form a broad or extended family clan made up of dozens of families, in which a leader is a male Raja. A clan may 'rule over' a domain — land which is owned through generations. Each clan could be considered a 'kingdom' in a sense that there are strong ties between the land and the clan, and that social harmony is supported by exogamous clan marriage customs.
Glamping resort to extend your stay
Local Rotenese are naturally curious about tourists and are eager to show their music, dance, and art. If you wish to explore Rote and get to know its culture come and stay at our new Boutique Glamping Resort Mick's Place Rote which we are building at the moment in south-west Rote, specifically Tunggaoen close to Nemberala. Sign up for our Rote mailing list on our webpage and be one of the first to now when we start to accept bookings.